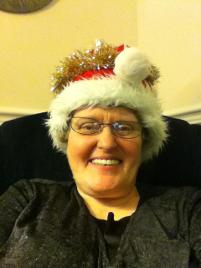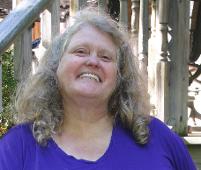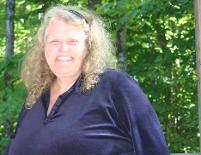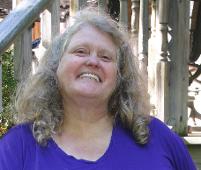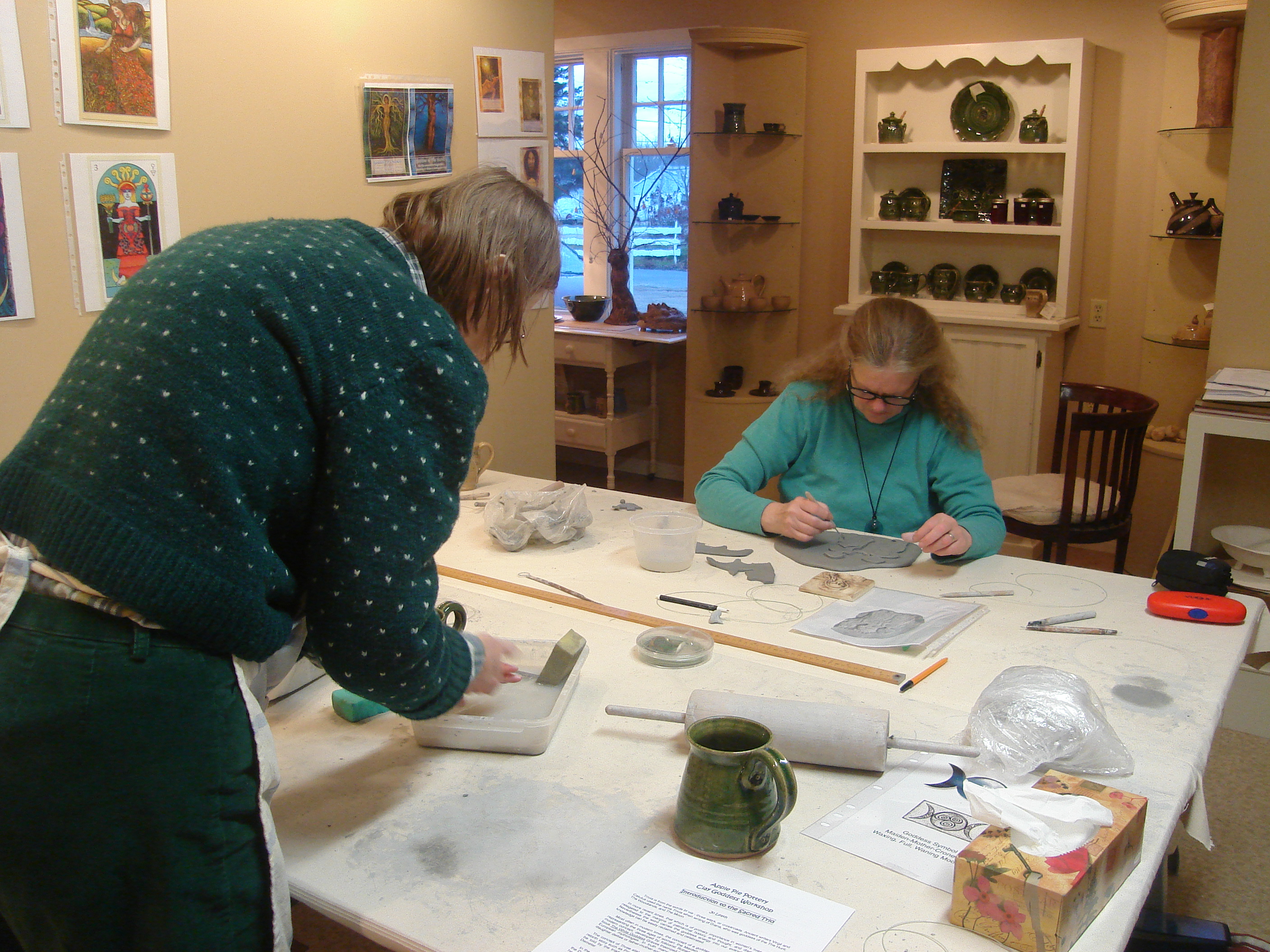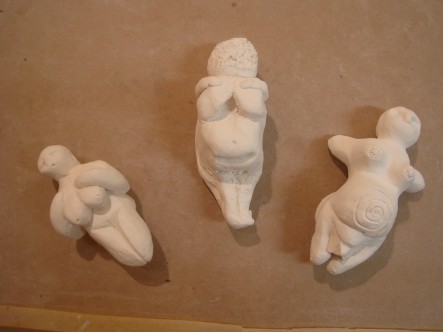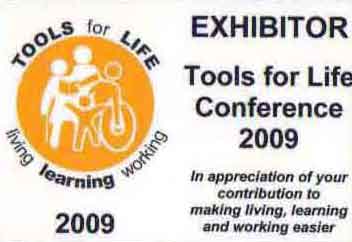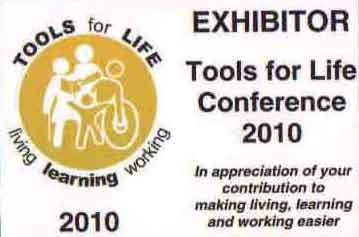 Below: Jo Leath at the conclusion of a Vision Board workshop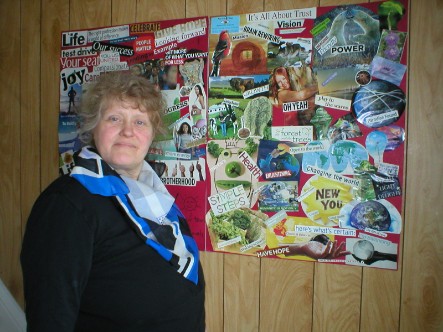 Jo Leath at Telegraph Tearoom. January 2011
photo by Heather Killen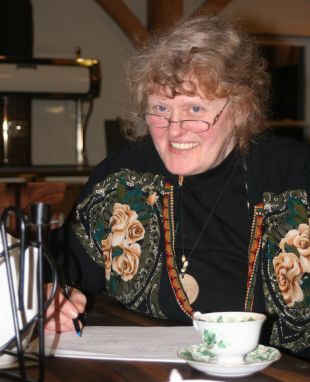 at left,
Jo at Yule 2016 and
Three pictures in 2017







































Right: Peggy Gregory works beside a display of images of goddesses. Far right: Potter Margaret Jansen takes inspiration from an example of Celtic art . Below: Peggy Gregory and Margaret Jansen working in the gallery at Apple Pie Pottery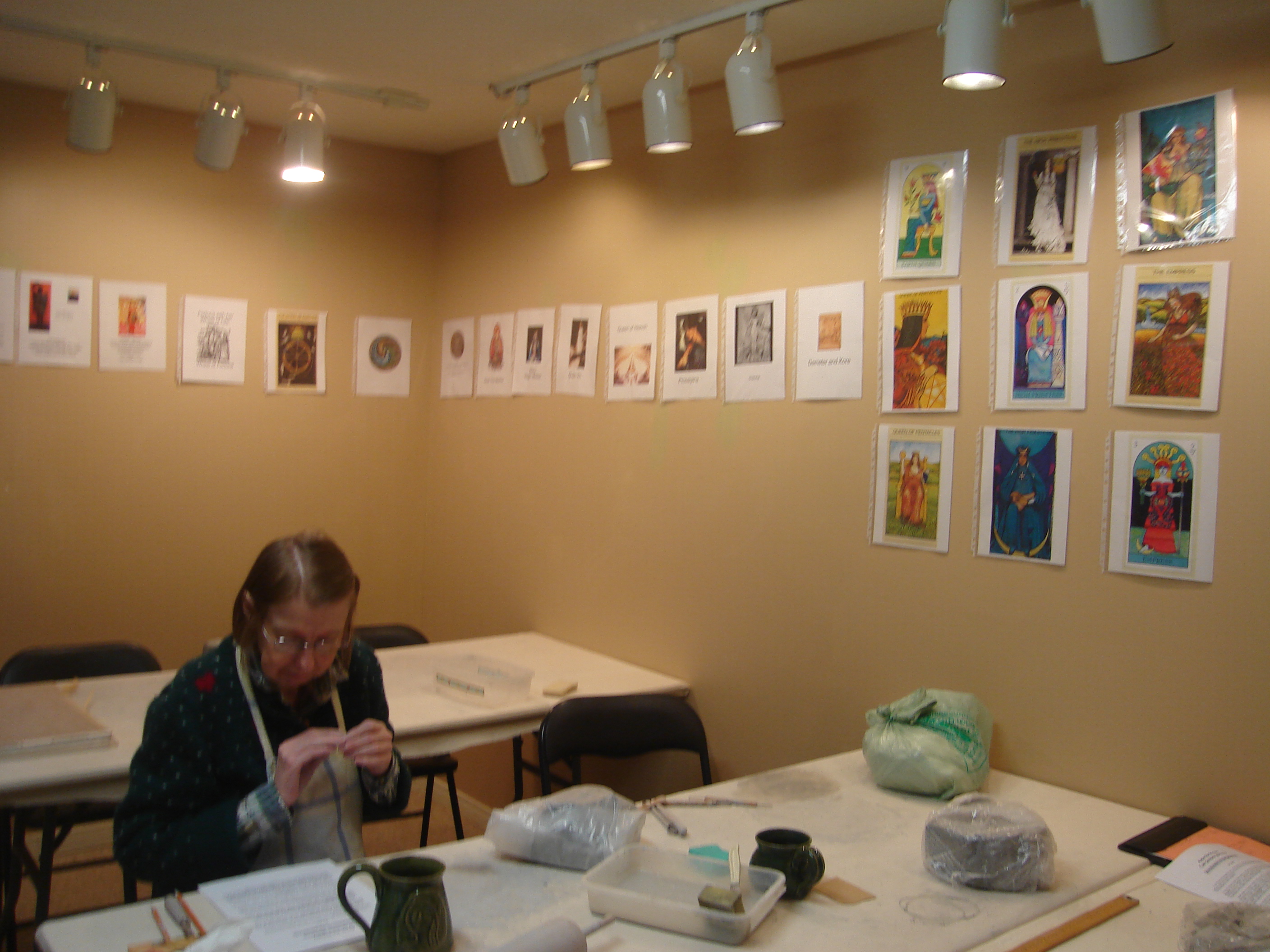 Jo is a Veriditas Certified Labyrinth Facilitator (see link below) and an Intuitive who helps you to connect to the wisdom and memories of your Higher Self.
Jo works primarily with women who are reinventing themselves to move into an unexpected life ahead of them. This change is often rooted in an unchosen change, or the loss of an expected or anticipated future.
Jo's mission is to bring people who are struggling with confusion into an understanding of their own personal power and control.
She reconnects people to knowledge of their immortal reality and pre-life choices, and reopens their ability to remember their Sacred Intentions.
She uses the Numbers of their Life to align their activities to the the frequencies that are present, and thereby allow success to flow naturally.