We shall walk together on this path of life, for all things are a part of the universe, and are connected with each other to form one whole unity.
Maria Montessori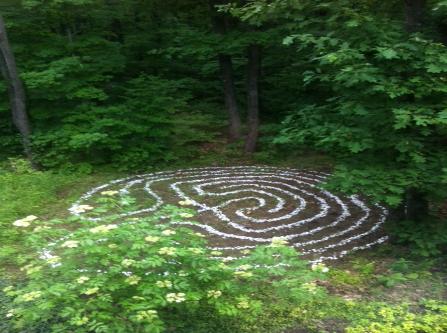 Seven Circuit Cretan labyrinth. Chipped rock on forest floor in Ste Cecile de Masham, LaPeche, QC
Labyrinth Walks
~~~~~~~~~~~~~~~~~~~~~~~~~~~~~~~~~~~~~~~~~~~~~~~~
In a maze there is always a need to be alert for the tricks and traps of dead ends and false pathways.
This is not true of the labyrinth: there is a single route to and from the centre. It is not possible to be lost. As a result, the walker can allow a quietening of mind; and hear such messages as are there to be heard.
Each labyrinth experience is unique. Whether walking or tracing a tabletop path, the results are never predictable.
Jo is a Veriditas Certified Labyrinth facilitator and is based in the Wakefield-Ottawa region in Canada. She is willing to travel and present at YOUR labyrinth, wherever you may be.

~~~~~~~~~~~~~~~~~~~~~~

DeskTop Labyrinth Sessions are always available as an aid to quieting the chattering clutter of the modern mind.
Contact Jo to schedule a time for this profound experience.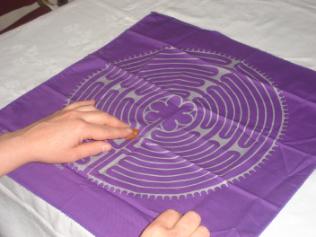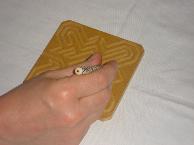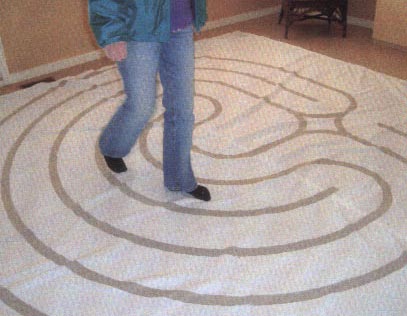 5-circuit Cretan labyrinth. Portable Canvas. Available for your event.