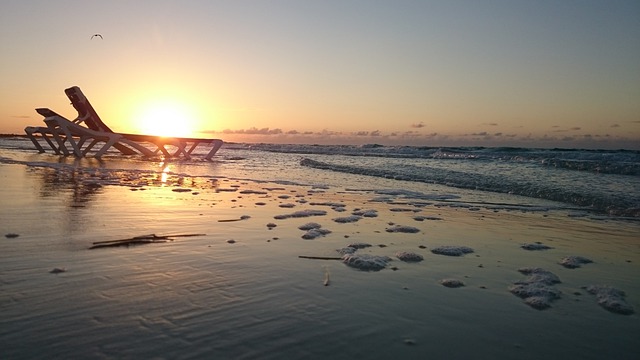 The Cosmic Five Energy of 2021 (2+0+2+1=Five) continue, and August will help us to find balance as we become clear about how to proceed with all the new information and systems and processes.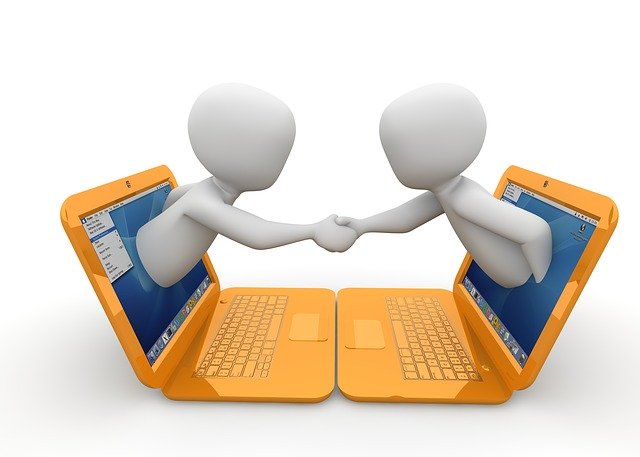 Summer Sessions 2021 on Zoom
There have been many changes in
the
world since I began offering classes during the summer.
In 2020 everything moved to Zoom, and in 2021 I am allowing myself to relax into a more casual approach than before, and there will be no charge for attendees.
There will be no slide decks and no hand-outs or downloads to contend with.
This year, the sessions will be conversational connexions in Zoom, exploring some of the many card decks I have in my collection.
Scheduled for the weekdays following the 9th August, I will be hosting Q&A sessions and lots of chit chat as we look at some of the card decks that I use in private sessions.
Every deck has a focus, and each one offers support and advice for a different area of life. Knowing that these cards are available may help with formulating questions and move you towards deeper self - knowing.
Each day we will have a chance to examine the intentions of the deck, and look through the images and interpretations while applying them to any life situations which can be illuminated.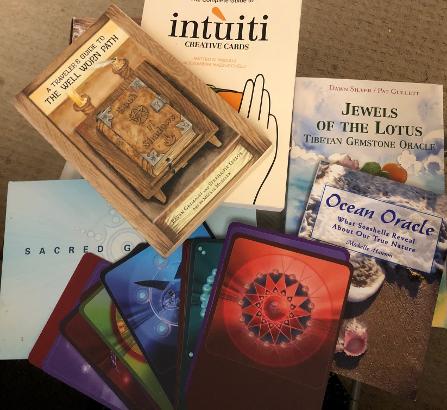 Sessions will be scheduled at 2 p.m. Eastern time. You will find the link in my newsletter or by contacting me directly.
Please let me know if attending at this time is not possible, I may offer additional calls at other times.
The tentative agenda reads like this:
Monday. The Well Worn Path by Raven Grimassi and Stephanie Taylor
Tuesday. Ocean Oracle by Michelle Hanson
Wednesday. Intuiti Cards by Matteo Di Pascale and Alessandra Mazzucchelli
Thursday. Jewels of the Lotus by Dawn Silver and Pat Gullett
Friday. Sacred Geometry by Janosh


A Reiki session moves and promotes positive energy in your personal field -- your aura, which impacts how you are able to
perceive yourself, your thoughts and emotions, and your world.
During July and August I am offering Distant
Reiki Sessions
using Zoom. Find more details on the Readings and Sessions tab.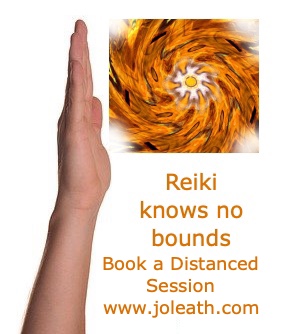 If you have an understanding of the basics of Numerology, there will be classes to help you to expand your understanding and access the details in charts you prepare.
Sessions on reading Oracle Cards and working with other systems are also coming in the autumn.
You will find details on
the
2021
Learning New Things
tab.
Readings are available with my deck:
The Wisdom of the Garden Path
as well as other decks
to help find clarity
with your situation or question.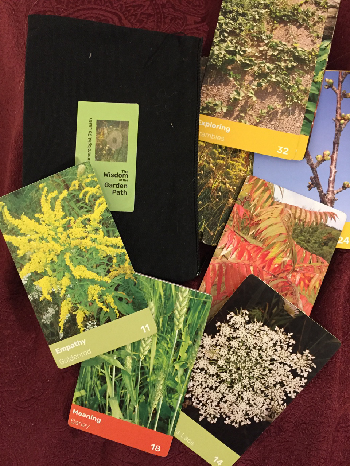 Our Newsletter will keep you up-to-date
on all our Events and Specials
Patrons have early and sometimes exclusive access to videos and information sessions, as well as discounts on fees for programming.