Monday 9 August to Friday 13 August at 2 p.m. Eastern (7 p.m. in the UK) I will be hosting a series of
conversational, casual events in in Zoom to look deeply into the

sensibilities

of some specific card decks, and determine how they might assist in the quest for Self Knowing.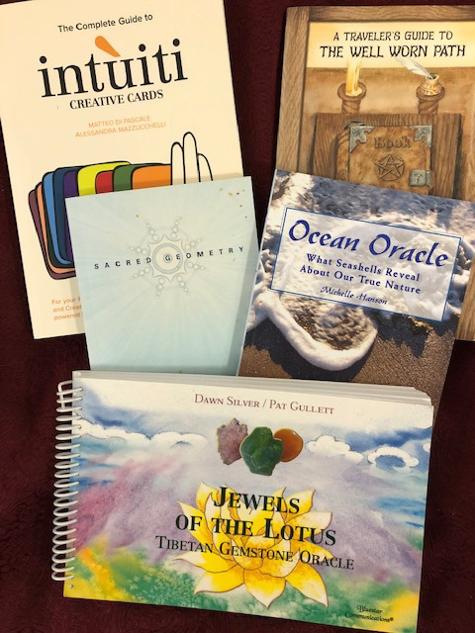 Monday. The Well Worn Path by Raven Grimassi and Stephanie Taylor
Tuesday. Ocean Oracle by Michelle Hanson
Wednesday. Intuiti Cards by Matteo Di Pascale and Alessandra Mazzucchelli
Thursday. Jewels of the Lotus by Dawn Silver and Pat Gullett
Friday. Sacred Geometry by Janosh
There will be Q&A sessions, lots of chit chat and social connexion as we look at the
differences
between cards that are chosen by picture, and those that are picked blind and allow synchronicity to flow.
We will talk about how different decks are suited to different kinds of questions, and the kinds of Intentions with which the deck creators have imbued the cards.
Use the Contact Us tab and send an email, or message me in FaceBook or Twitter to get the Zoom Link.
Attend any one or two or all five sessions. Bring your questions. It will be great!